The new cancer treatment experience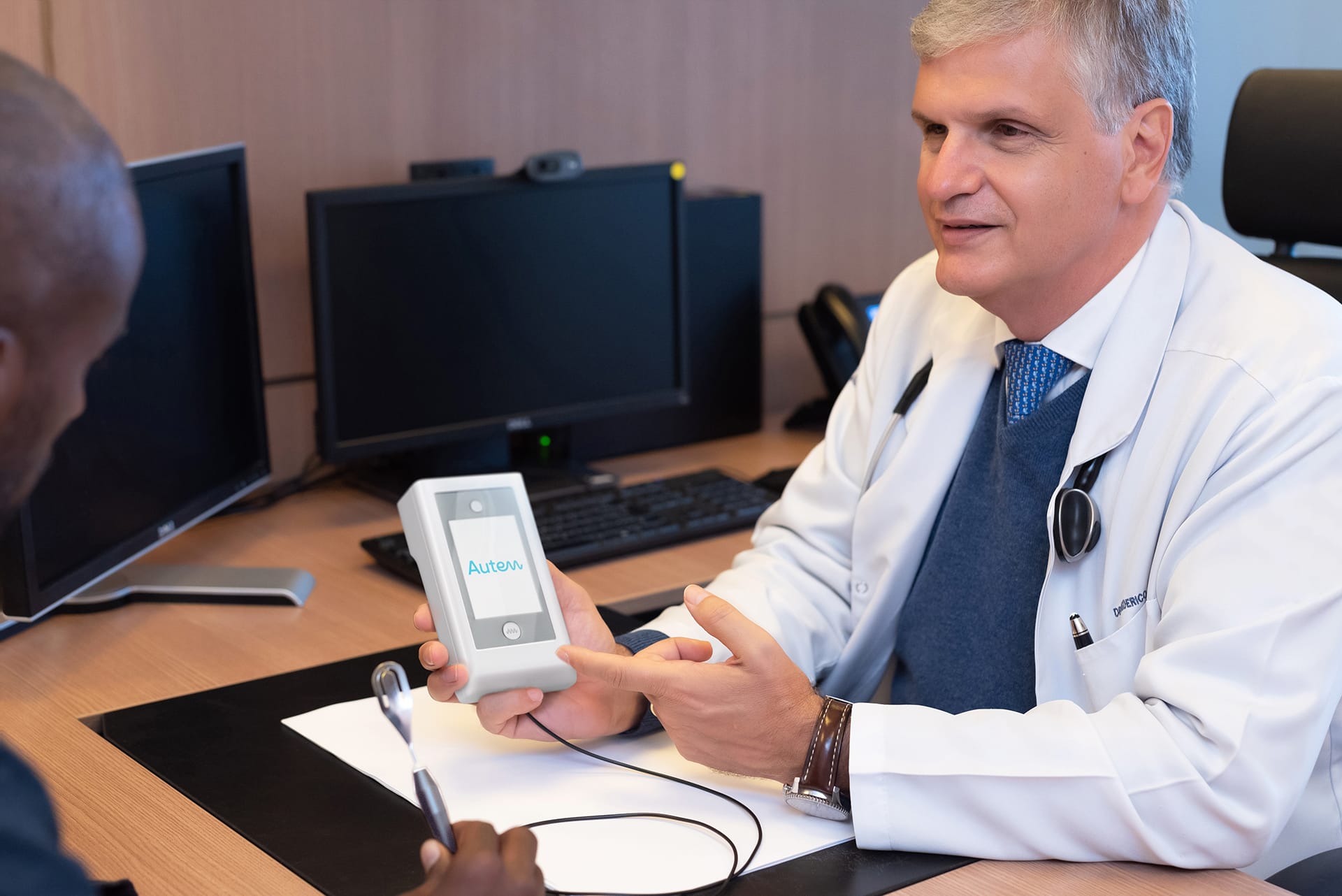 How do patients experience the AutEMsysTM therapy?
This revolutionary treatment is simple to administer and gentle on the patient. Healthcare providers simply insert a spoon-shaped antenna into the patient's mouth to deliver a range of amplitude-modulated electromagnetic (EM) frequencies that induce hemodynamic responses (changes in beat-to-beat cardio parameters).
These changes are then measured and analyzed with proprietary Autem Therapeutics algorithms to identify the personalized EM treatment frequencies.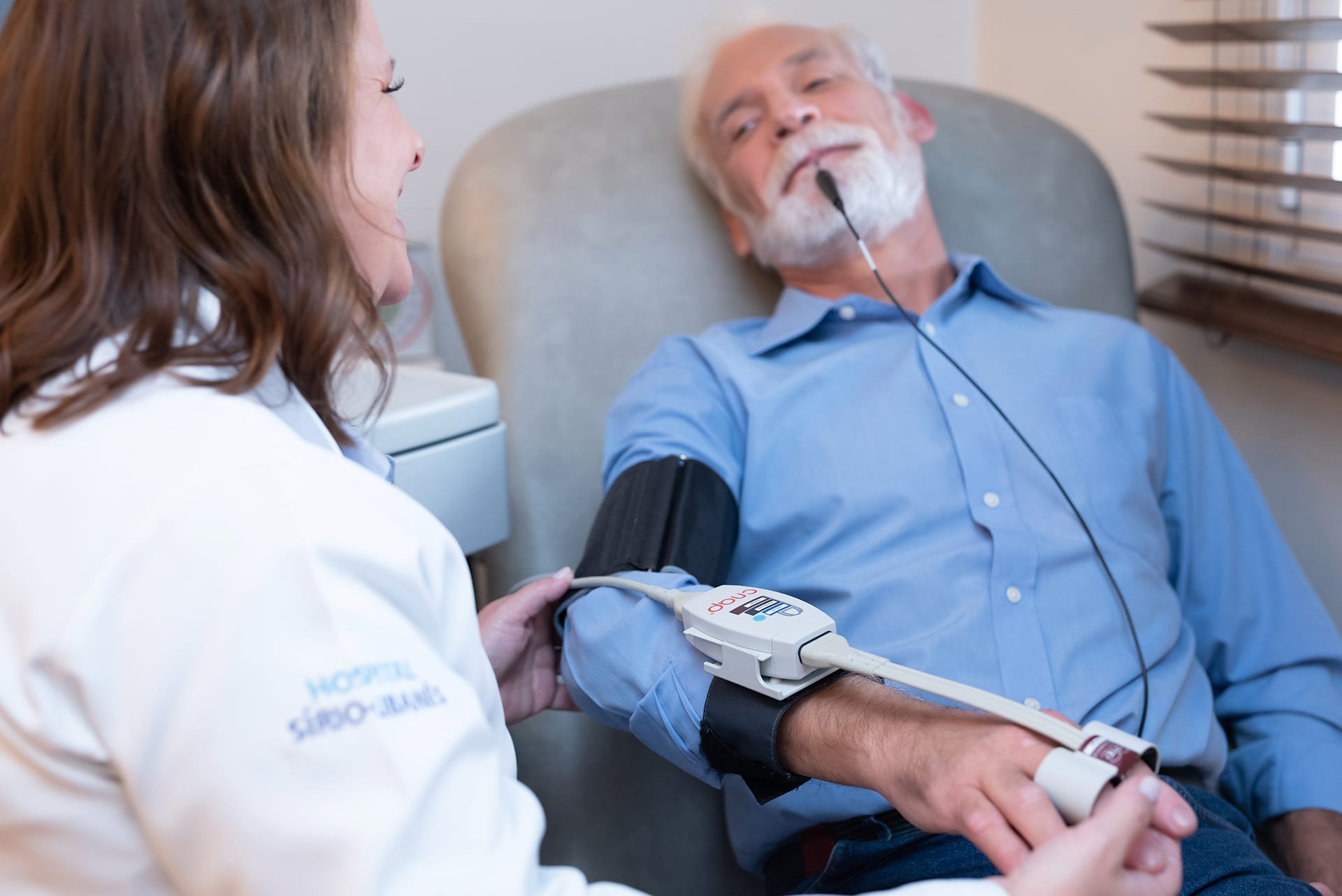 How often do patients need AutEMsysTM therapy?
Treatment is supervised by a healthcare professional administered every two to four weeks. Treatment sessions last about 90 minutes in total.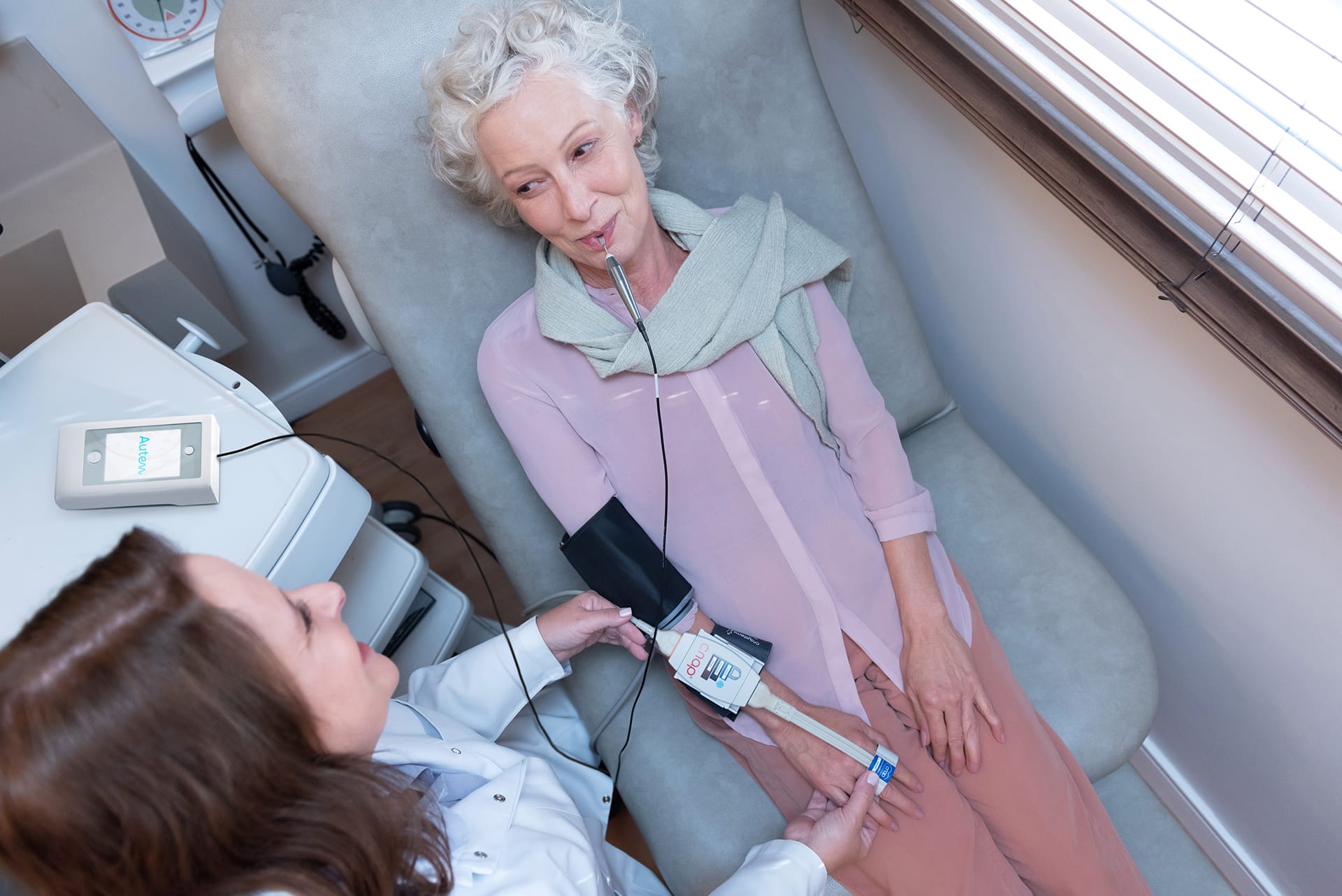 What is needed to administer the AutEMsysTM therapy?
The AutEMsysTM therapy only requires a comfortable place for the patient, an internet connection and electrical power.
"I feel like a renewed person with enthusiasm and a lot of will to live. My neck tremors also subsided."
"In the week that I receive the treatment, I feel improvements in the quality of sleep and greater physical disposition. Emotionally I feel more confident and calm."
"Right after the session I feel great, both physically and emotionally. I get very excited and with a lot of energy."
"During the procedure, I don't feel any abnormality or any discomfort. And the treatment turns out to be very beneficial."
"I started the sessions in January 2022 I noticed a very big difference in terms of disposition ... I felt as if my batteries were recharged."